The students of the first years of the University of Veterinary Medicine and Pharmacy in Košice experienced their first academic celebration on Thursday, October 21, 2021. She was in an unconventional environment. Due to pandemic measures, the matriculation ceremony took place outdoors, under historic plane trees in the area in front of the university auditorium.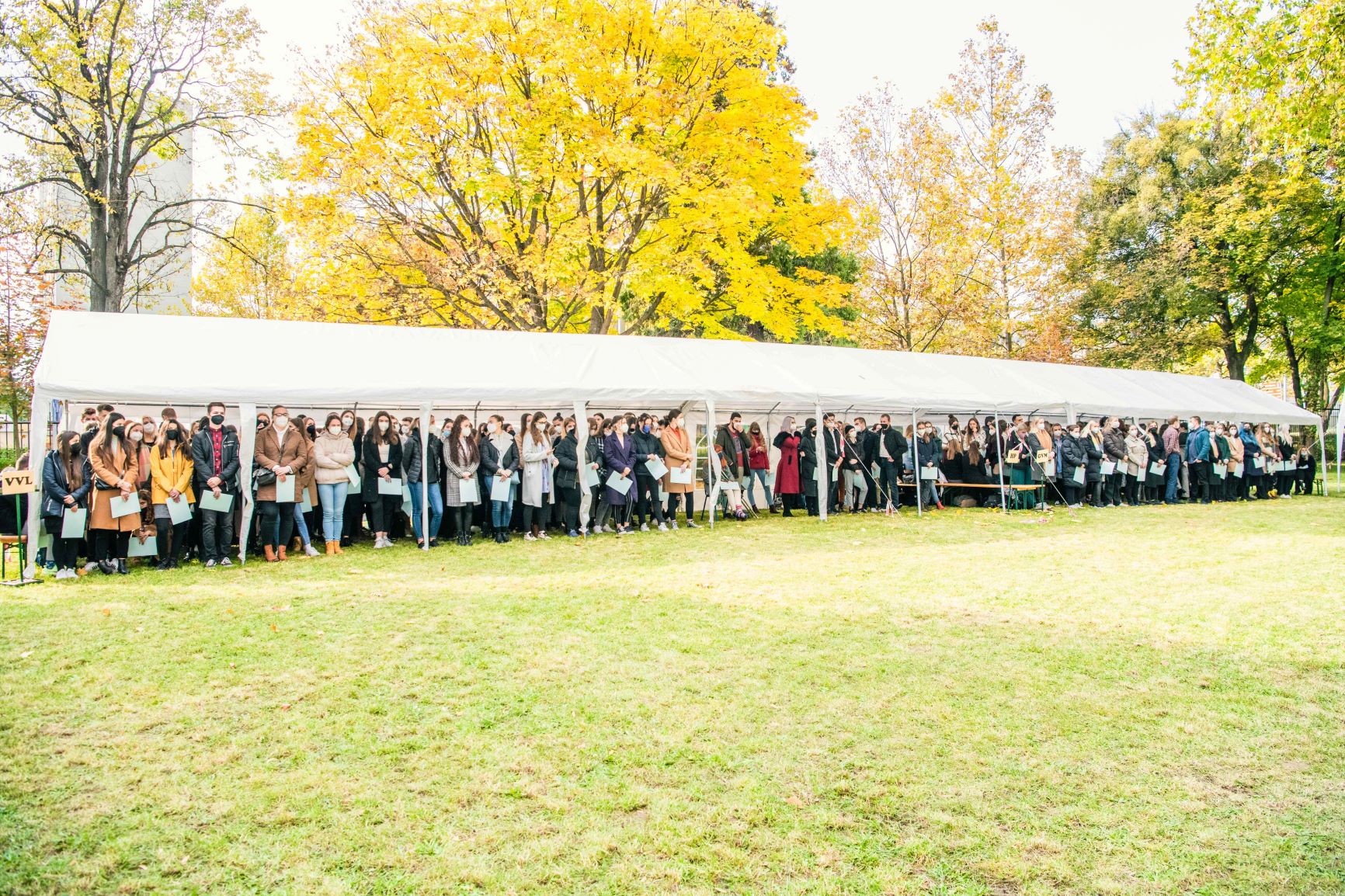 Matriculation letters from the Vice-Rector for Education Martin Tomko were taken over by 358 students in the study programs of General veterinary medicine in Slovak and English language, Food hygiene, Pharmacy, Cynology, Safety of feeds and foodstuffs and Man-animal relationship and its use in canistherapy and hippotherapy. Only fully vaccinated people could attend the ceremony.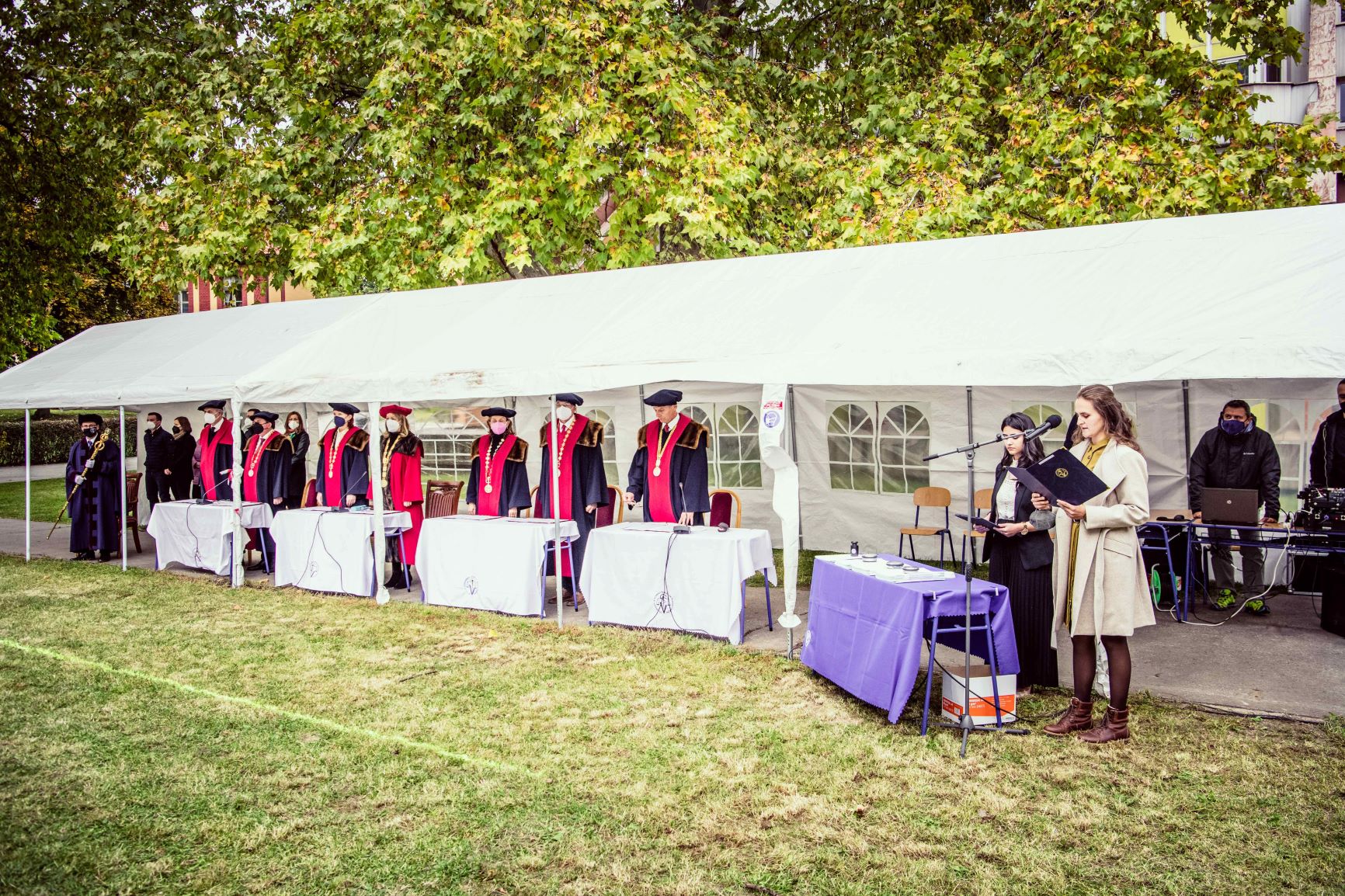 In the academic year 2021/22, a total of 560 students enrolled in the first years, 115 of them to study in English language. The largest group consists of young people from France (39), Norway (26), Iceland (10) and Israel (10). Others are from Ireland (6), Poland (5) and Greece (3). Two students each are from Cyprus, India, Canada, Malta and the United Kingdom, and one each is from Hong Kong, Portugal, Romania, Slovakia, Sweden and Italy. The most numerous study programs are General Veterinary Medicine, the bachelor's programs are dominated by cynology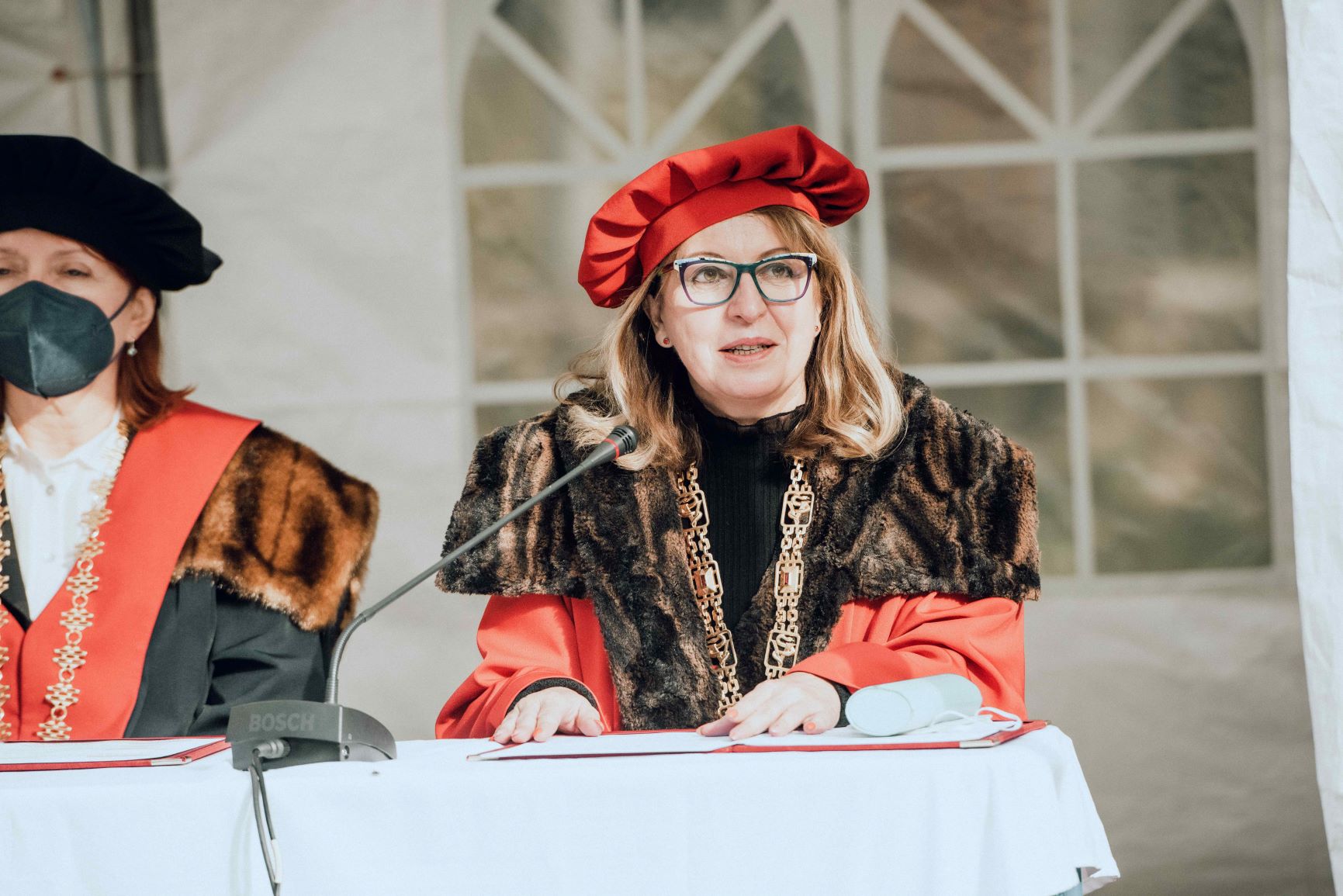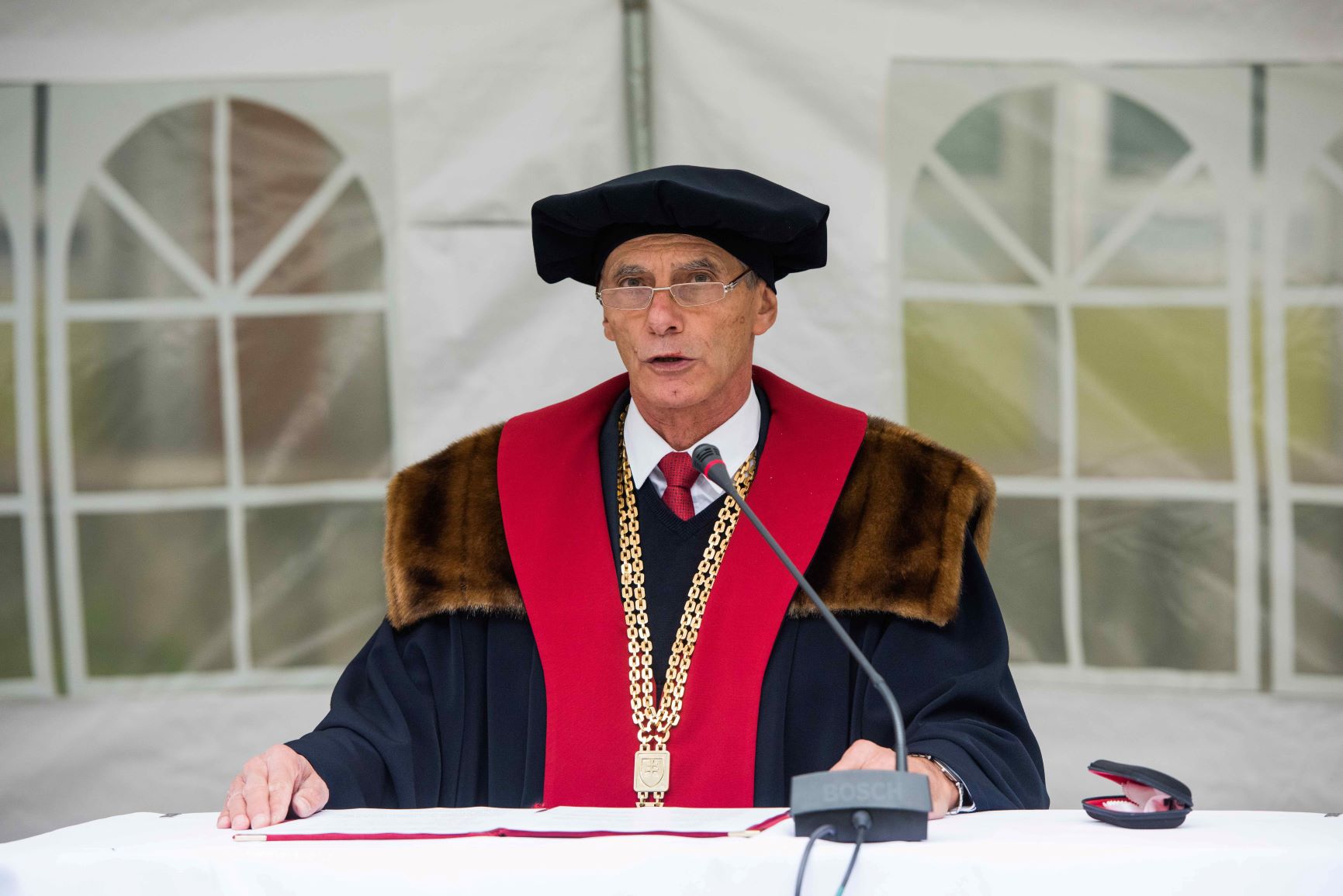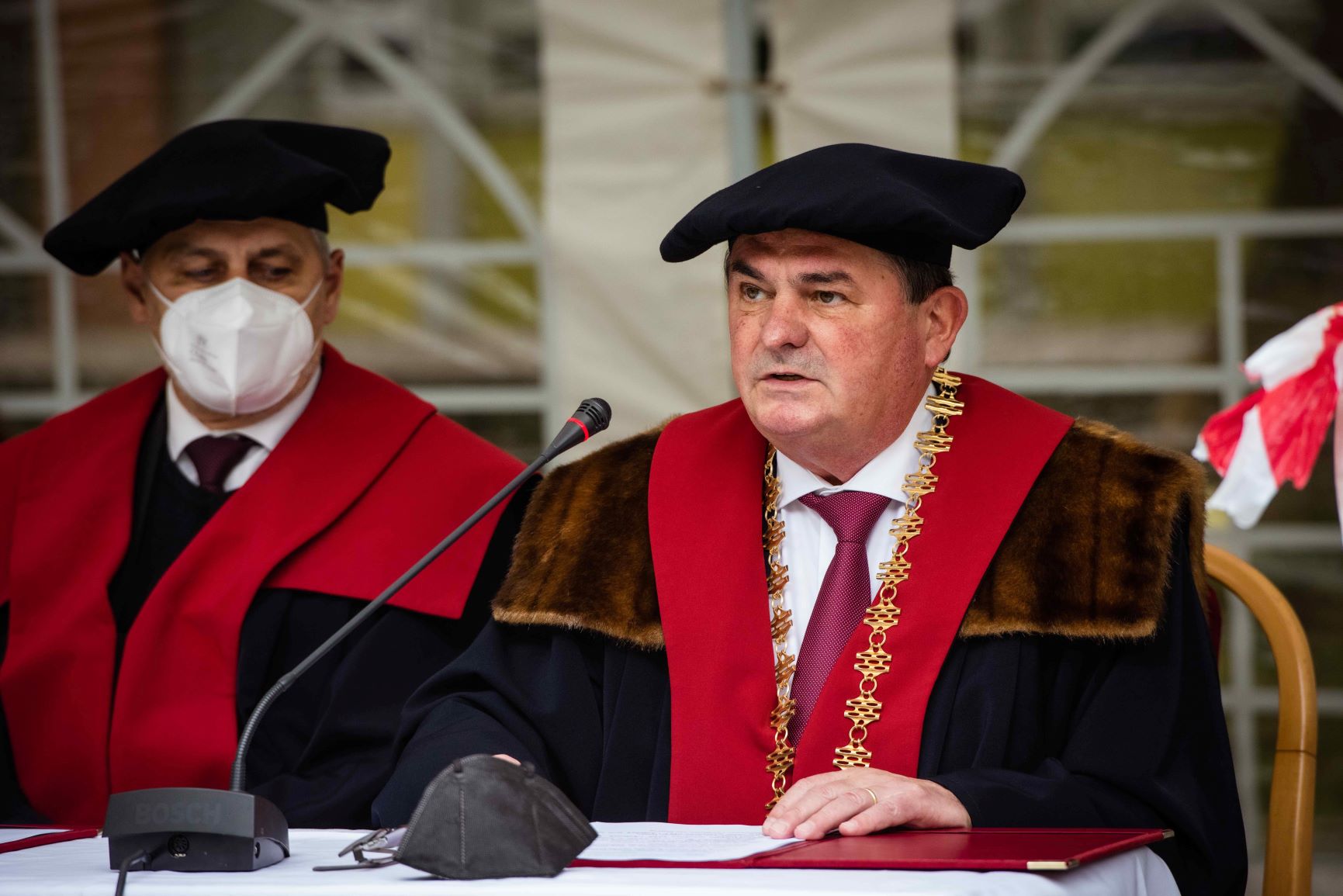 During the matriculation ceremony, the students also confirmed the traditional Matriculation oath: We, the students of the University of Veterinary Medicine and Pharmacy in Košice, do solemnly swear that our conduct will not infringe upon any legal or moral norms and that we will represent our university in an honourable manner in all social activities. We are aware that good reputation, respect and authority of the university, to which we have been accepted to study, rests with each one of us. We accept that we will have to master numerous difficulties until our graduation. We acknowledge that before the commencement of our professional career, as graduates we will take another oath. If we are to fulfil the responsibilities of the veterinary profession, we must start preparing from today. With this matriculation oath we take the first step towards this final goal.