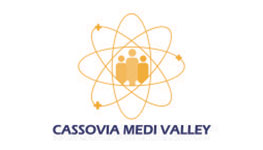 UVMP in Košice has been involved in another important project
Rector of the University of Veterinary Medicine and Pharmacy in Košice Prof. Jana Mojžišová, DVM, PhD, Dr. h. c. participated in a press conference held on 2th October 2018 on the occasion of the official opening of the Cassovia Medi Valley z. p. o. Science and Research Park and the launch of the project called Laser Laboratory.
Cassovia Medi Valley (CMV) is a cluster of subjects in the Eastern Slovakia region, including universities, research institutions, healthcare facilities, businesses, and regional government. CMV's primary concern is to coordinate research, scientific, development and innovation activities of the partners.
Within the partnership, Cassovia Medi Valley and UVLF in Košice are working on several projects. The University has contributed to their implementation not only by providing animal models or research teams, but also by spatial and technical capital. Rector of the University prof. Jana Mojžišová at the meeting stressed the importance of a unified vision of all CMV members: "All partner universities, namely the Technical University of Košice, Pavel Jozef Šafárik University in Košice and our university, have great opportunities and I believe that in cooperation with the Cassovia Medi Valley they will have a great contribution not only for the association itself but also for different areas of scientific research activity. Our goal is to turn the city of Košice into a scientific, research and innovation area that has the ambition to cope with its national, European and global partners. "