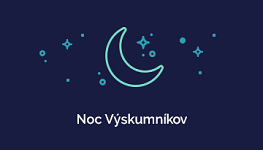 The UVMP in Košice attended the 12th year European Researchers' Night
The University of Veterinary Medicine and Pharmacy in Košice has also been involved in the 12th year of the prestigious festival European Researchers' Night  (ERN) 2018. The European Researchers' Night  brought science and research closer to the general public in five cities across Slovakia. In the East metropolis, on September 28th, 2018, the festival was held at the Atrium Optima shopping center, where visitors could find 81 scientific stalls. Within them, the UVMP in Košice was presented with a record number of 13 expositions with various expositions, popular lectures and consultations with experts in the field which were presented to the public.
UVMP in Košice was represented at the festival by ten departments, Center for Applied Research and Aqua Terra club UVMP. All participants have prepared a rich and varied program for the public that addressed all age groups and interest groups. Visitors could also participate in multiple exposures in various activities, such as capsule adjustment, preparation of chemical experiments, or observation of animal chromosomes under a light microscope. Parasitology stand, which has prepared a competition for children's visitors - cockroach races and stalls with various types of terrarium animals, where visitors could also consult with experts on the breeding of these animals, the possibilities of terrarium facilities, therapy and have a great success.
UVMP in Košice has prepared 4 lectures on the European Researchers' Night: The parasites are not ghosts - do not trust cheaters and cheaters, Radioactive substances around us, What has wings, everything is flying, without a ring we will not fly !, Vampire story, or what we are they should know about the ticks.