A new academic year began at the University of Veterinary Medicine and Pharmacy in Košice (UVMP) on Monday, September 20, 2021. The grand opening was online. Teaching will take place in a combined way - full-time and part-time. The university tried to move as much practical education as possible to the beginning of the winter semester. Part of the lectures will be given at a distance. The school already has experience in which subjects it is a suitable way of education. Practical, clinical and laboratory exercises will be done in person, in such large groups as the current covid machine will allow.
In the academic year 2021/22, a total of 2,089 students enrolled at UVMP, of which 1,651 to study in Slovak and 438 in English. The total number of students increased by 15 percent compared to last year. Most young people (1683) will study in the combined first and second degree of university studies in the study programs general veterinary medicine (758 in Slovak and 365 in English), pharmacy (425) and food hygiene (135). The first degree, ie the bachelor's study, enrolled 394 students in the programs of cynology (188), man-animal relationship and its use in canistherapy and hippotherapy (98), Safety of feeds and foodstuffs (35 students) and animal science - a joint study program. with partner Nord University in Bodø, Norway (73 students). In the second stage of university study, 12 students are enrolled in the market and food quality program.
The university does its best to maintain good health among students and staff. At the beginning of the new academic year, created COVID SEMAPHORE of UVMP according to which all activities will be managed during the year. It contains the conditions of the pedagogical process and operation at the university and in student dormitories. The basic operating condition is that the school respects the OTP protocol, t. j. vaccination - testing - overcoming the disease.
The epidemic in our society has changed the value ladder. Everyone very much lacks direct contact with people, discussions about problems, argumentation in direct debate, the opportunity to try everything with their own hands, to see live what is written in the professional literature. "We had to adapt and transfer education to the online space. It was not easy for students or teachers. We were able to adapt and learn to communicate online through applications, lecture and rehearse remotely, discuss in large virtual groups. We will continue to use many of these skills because they save time and resources," said Rector Jana Mojžišová.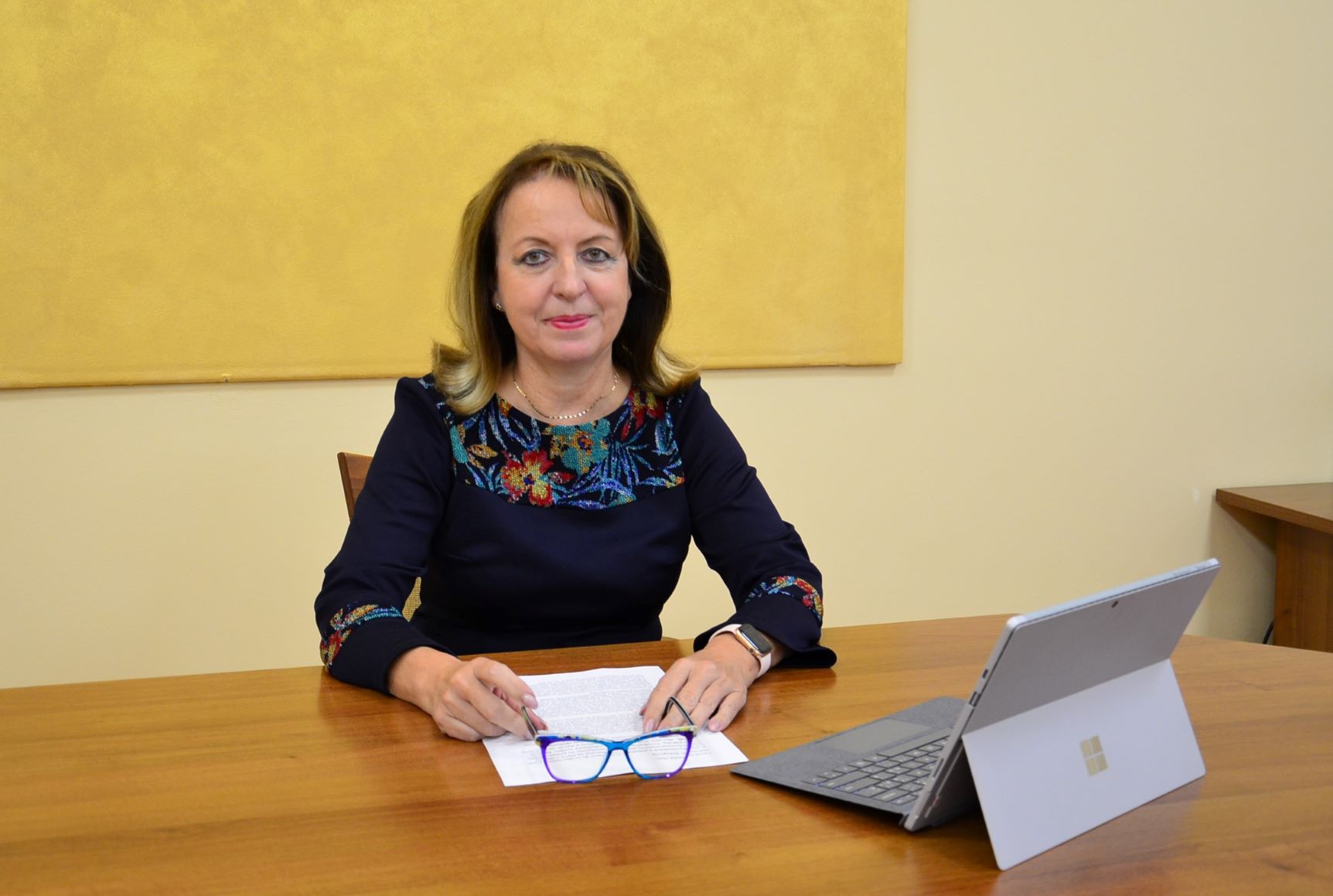 There is still a group of non-vaccinated students and staff. The Rector emphasized that it is veterinarians who know very well that vaccination is the most effective help in maintaining good condition. "Without the consistent and long-term work of infectologists, epidemiologists, hygienists, human and veterinarians and pharmacists, we would still be struggling with diseases that in the past destroyed people and animals in rural and urban areas. We should all build public health together, because we have the means to do so. For the first time in history, a person can influence the course of the epidemic," said Rector Jana Mojžišová. She called on everyone to become real and real defenders of public health.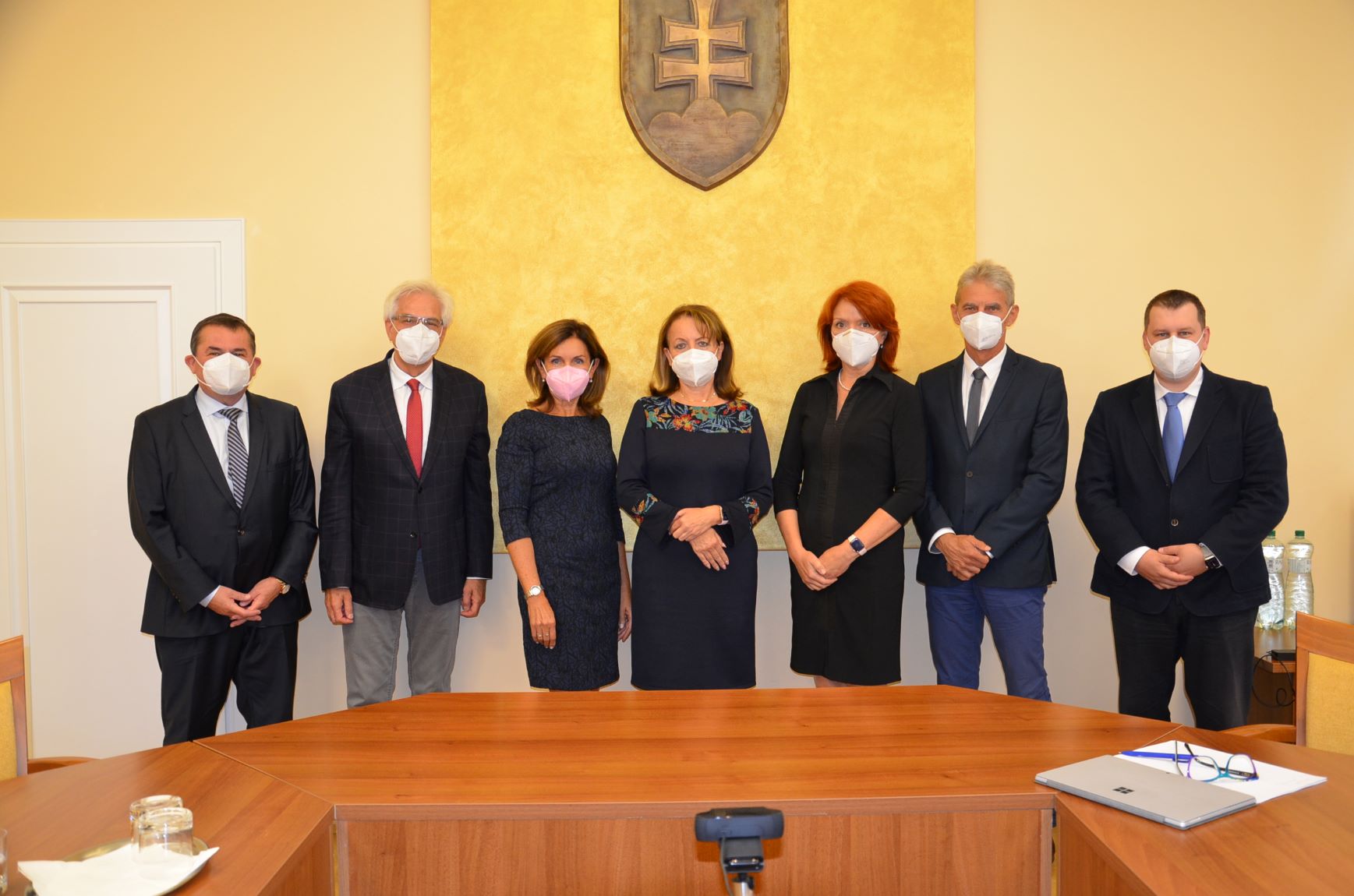 University management (from left):
Vice-Rector for University Development and Quality Assurance Prof. Jozef NAGY, DVM., PhD., Vice-Rector for Science, Research and phd Study Prof. Juraj PISTL, DMV., PhD., Vice-Rector for International Relations Prof. Zita FAIXOVÁ, DVM., PhD.,
Rector Prof. Jana MOJŽIŠOVÁ, DVM., PhD., Dr. h. c.,
Vice-Rector for Clinical Activities and Professional Relations Prof. Alexandra TRBOLOVÁ, DVM., PhD.,
Vice-Rector for Education Martin TOMKO, DVM., PhD., Bursar Róbert SCHRÉTER, Ing., Ph.D.